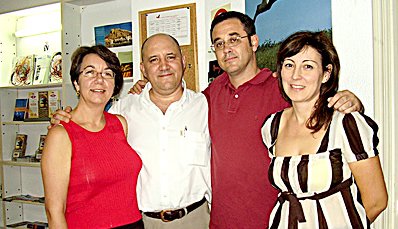 TEACHERS
BIENVENIDOS
"Each of our base team members has more than 20 years of teaching experience of Spanish for foreigners, our teachers have developed our very OWN METHODOLOGY.
With Colegio Internacional Alicante you will discover ANOTHER WAY to learn Spanish. With our METHOD anything that requires dedication and perseverance such as a learning a language can be transformed into fun and games to make it interesting not a chore. Everybody knows that if you like something you will learn faster and easier. It is clear that motivation is crucial to making anything that is difficult easy. Positive reinforcement motivates us to go ahead hence in Colegio Internacional Alicante we have used it as the basis of our methodology
If you add this methodology together with the experience of our teachers in the communicative methodology, objectives and most important add the teamwork that we use in teaching Spanish and the deep knowledge we possess of Spanish grammar, you will understand why our students enjoy all of our classes. And always, of course, with a clear goal: you will live, feel and speak Spanish from the very first day"
Inmaculada Fernández
Directora