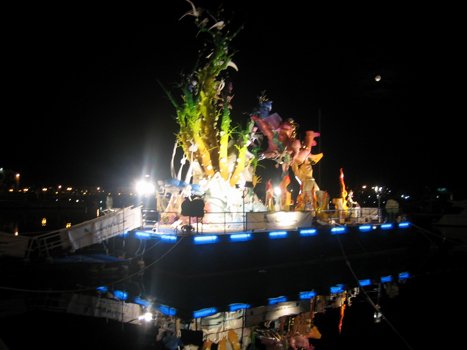 Alicante is a city with more than 2.000 years of history behind it The origin of the city goes back to the 4th Century BC, with the Iberians. It is a place that has always been coveted by the different civilisations which have inhabited the Mediterranean Sea. Akra-Leuka (Greeks), Lucentum (Romans), Ali-qant (Arabs)… these are just some of the names that have been given to Alicante throughout its history. Alfonso the 10th, known as The Wise, conquered the city in 1246 for the Castilian Crown and in 1296 Jaime II incorporated Alicante in the kingdom of Aragon.
In 1490 Ferdinand the Catholic granted Alicante its "City Charter"…
Alicante conserves the remains of each historical period. With the arrival of the railway in 19th Century, its linkage to the centre of the peninsula guaranteed its leading role as a port, giving it the cosmopolitan air of a city facing the sea and welcoming maritime traffic. Nowadays there are connections from Alicante International Airport to any national or international destinations.
Alicante´s exceptional location between the mountains and the sea provides the city with a special kind of enrapturing beauty. The city, wherever one roams, is pervaded with the savour of the sea, playing its deeply-felt role as a seaport, as it has always done.
As the poet Juan Gil-Albert said, "Alicante looks uninterruptedly to the Mediterranean".
With its majestic palm trees, crystal-blue sea, white beaches, two historic castles, its churches, its parks and gardens, its modern pleasure port, various shopping centres, the friendly people. Alicante has approximately 2730 sunhours per year with an average year round temperature of 18° C and, of course, with its never-ending nightlife your days will be too short in Alicante.
Depending on the season in which you happen to be staying with us, you will fall in love with Alicante during one of its FIESTAS.
While there are a variety of interesting possibilities in this respect throughout the course of the year, the most important are those celebrated between the 20th and the 24th June, when the city of Alicante explodes with colour, music and happiness – known as the Bonfires of San Juan, fiestas which have been declared an international tourist interest.
FIESTAS play an inevitable part in the lifestyle of the people from Alicante.
Not only Alicante, at all around you offers a wide range of opportunities.
Discover the delights of Benidorm and its exciting nightlife; enjoy the magnificent beaches and coves from Denia to Pilar de la Horadada ; visit Orihuela or Elche to see an exceptional ensemble of Gothic, Renaissance and Baroque monuments; stroll through the only palm forest in Europe or through the beautiful Nature Parks of Font Roja Alcoy or the Peñón de Ifach in Calpe; do some trekking in the Bernia Sierra.
Discover medievalcastles and fine wine, listen to some nostalgic habaneras songs…